Join Idaho Native Plant Society / White Pine Chapter
You may now join or renew your membership online on the INPS state webpage MEMBERSHIP


Please join and support the Idaho Native Plant Society ! This will entitle you to membership in the White Pine Chapter as well.
As a member of INPS affiliated with White Pine chapter you will be able to:
attend regular chapter meetings with speakers from many areas of study,
participate in field trips to see wildflowers and diverse habitats,
receive chapter INPS newsletter/mailings,
visit private and public gardens where native plants are grown,
attend workshops related to native plants - identification, propagation, etc,
participate in native plant habitat restoration projects.
advocate for the protection of threatened plants and habitats.
receive the State INPS quarterly publication Sage Notes
Current Membership Rates are:
Individual: $ 20.00
Household: $ 25.00
Student: $ 10.00
Senior Citizen: $ 15.00
Senior Household: $ 25.00
Sustaining: $ 40.00+
Patron: $ 100.00+
Membership dues may be paid in advance for up to three years. No discount is available, but some members wish to pay for multiple years as a matter of convenience.

Our chapter meetings are usually held once a month during the winter and spring months.
Field trips and walks are primarily in the late spring and summer but may occur during any month.

To renew your membership or join the INPS and White Pine Chapter
using the online application or the INPS updatable form click here MEMBERSHIP

Or click here to print a form.
Give your form and payment to the treasurer at the next White Pine chapter event.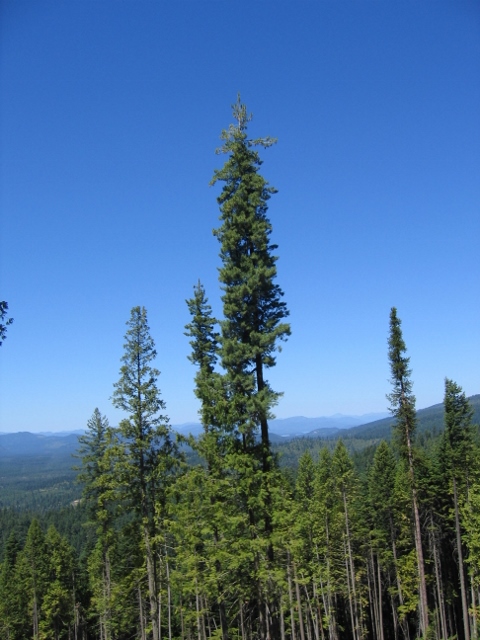 PREF Creek May 0501012: Western white pine at
Priest River Experimental Forest taken by Russell Graham.