Home
About INPS | Chapter History | Chapter By-Laws |



Welcome to the INPS White Pine Chapter website. You can find out more about our chapter by reading through these web pages. We welcome your comments. If you would like to know more about the state organization, Idaho Native Plant Society, you can read more on the state website About INPS page.

A message from our chapter president Penny Morgan

Welcome! We are glad you are joining other White Pine Chapter members in celebrating native plants.

Celebrate! Our recent native plant sale was a great success. We had 34 volunteers helping during the sale, 19 different people who donated plants, and we purchased plants from 5 commercial vendors. Thanks to so many people who helped and to our customers, we sold more than 3000 plants of more than 100 different native species of forbs, grasses and shrubs local to area prairie and forest habitats. We use the income from the sale to fund grants, to do conservation projects, and to share knowledge about native plants and ecosystems. We also donate plants to local conservation projects such as the Palouse Prairie Charter School where parents and kids are creating outdoor learning spaces around the school. I find it so exciting to think of those native plants now growing and helping conserve water, nourishing pollinators, adding diversity and beauty, and delighting people. Native plants are thriving in our yard to the delight of many native bees and us too.

Remember to water the native plants you've transplanted through summer and fall as they get put down their roots in their new home. Once they are established, they will usually not need supplemental water. Fall is an excellent time to plant natives. Fall is also a great time to pot up seedlings from your native plants or to divide other plants to winter in pots in time for donating to our native plant sale next year.

Find more native plants for your yard or garden. We encourage you to seek out vendors, including Plants of the Wild in Tekoa, Pleasant Hill Farms in Troy, Twin Peaks Nursery in McCall, and Plant Natives Nursery in Lewiston. Fiddler's Ridge sells native plants from some of these vendors.

Join us for field trips this summer and fall. You can check out our Current Events Calendar for field trips and other events. Our meetings and field trips are open to the public, and are a great way to meet other plant enthusiasts and learn fascinating things about our area.

Come learn with us. Presentations and chapter meetings will start again in September. We generally hold chapter meetings on the 3rd Thursday of each month from September through May. We are holding many of our meetings in hybrid format so that people can participate in person or via ZOOM. See the Event Calendar for the upcoming schedule. We record and post the presentations to our WP YouTube Channel. See the left navigation bar for a link to recordings.

Share your ideas of possible presentation topics and field trips. If you have a presentation you would be interested in giving to the chapter or you could lead a field trip to a special place where you have knowledge of the plants and ecosystem, please mention it to one of the officers listed on the Contact page.

Thank you for your interest and we hope to see you soon!

Follow INPS White Pine Chapter on Facebook


Follow INPS on Facebook


Subscribe to INPS White Pine Chapter on YouTube

Subscribe to State INPS on YouTube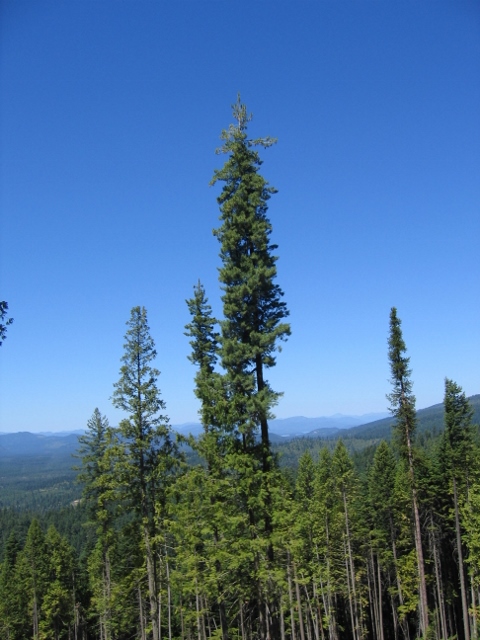 PREF Creek May 0501012: Western white pine at
Priest River Experimental Forest taken by Russell Graham.